At the parcel locker system's market there is a growing demand for devices that offer end customers combined functionality, including the simultaneous dispense of prepaid orders and the purchase of standard goods from cells. Modern parcel locker's software allows to turn the locker into a universal device that supports automated dispense and sale of any product with flexible storage conditions.
Smartix company offers a solution for typical tasks for stores using ready-made boxed software for combining dispense and sale of goods through self-service lockers. An interactive showcase at the locker demonstrates the range of products inserted in cells. Online monitoring of all operations for inserting and purchase of goods, remainings in the cells is carried out.
It no longer requires the maintenance of a full-fledged staff of sellers and consultants. The device works 24/7 and independently sells products from inserted range of products. Ease of installation, outdoor or indoor design and small footprint allow to quickly organize a full-fledged point of sale of goods in the mall, on the territory of residential complexes or in the open air as close as possible to the consumer.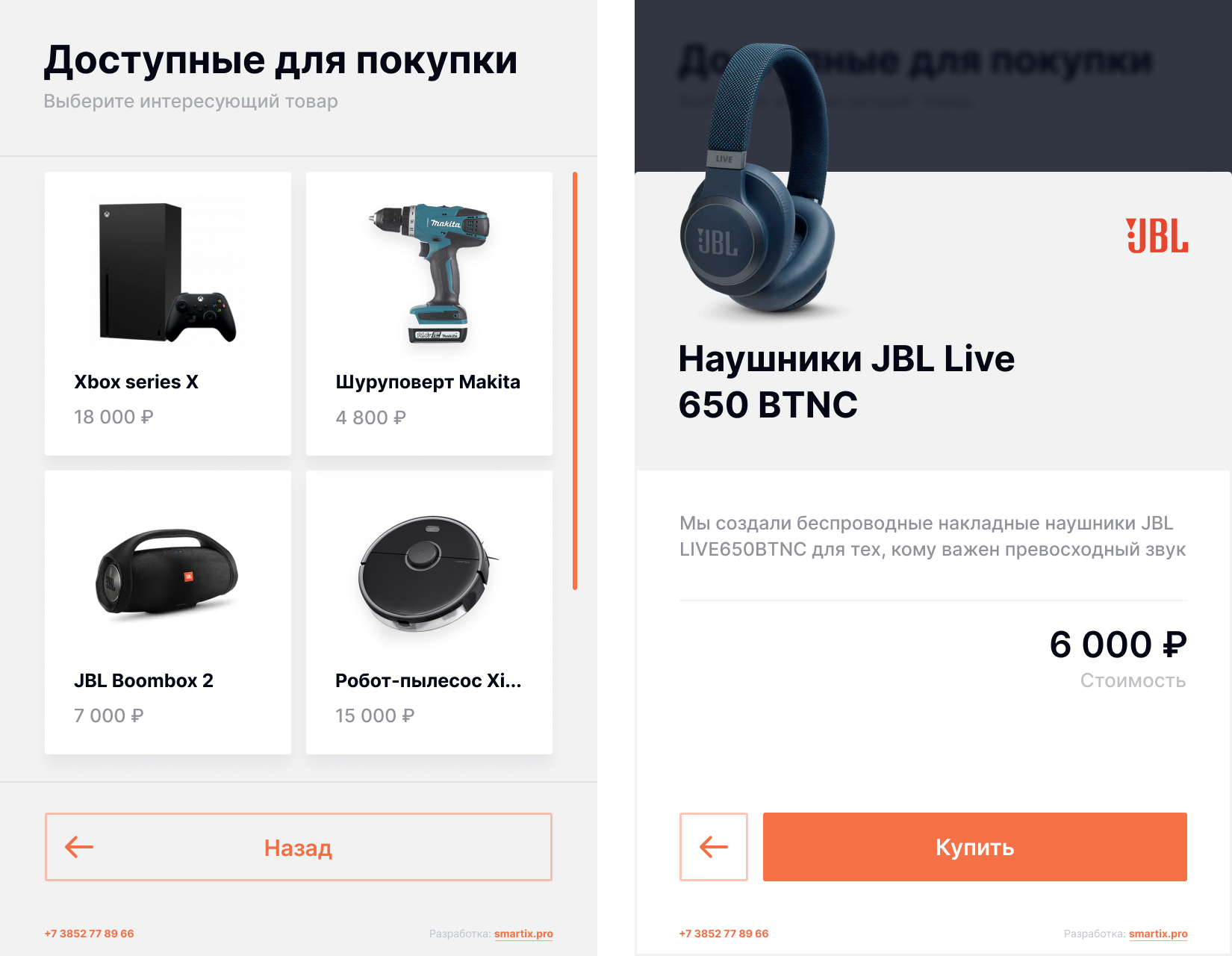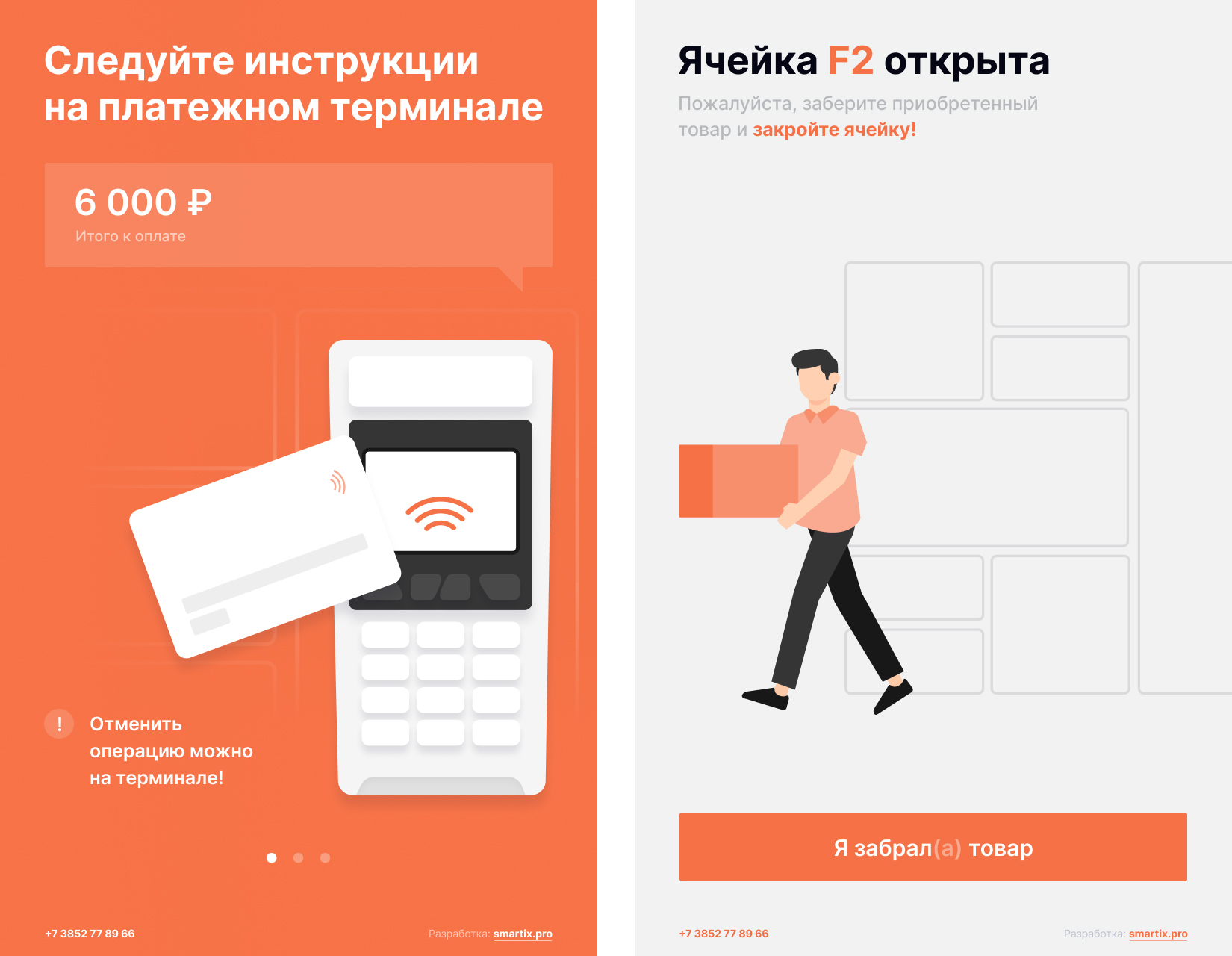 Prices for goods are dynamically loaded and synchronized with the virtual storefront of the parcel locker. The system monitors the compliance of the data on the device showcase with the presence of goods in the cells. Errors in pricing and dispensing are excluded. The customer can also set up a price change depending on the number of remaining.
The product showcase in the parcel locker's interface is formed dynamically based on the loaded goods. Depending on the implementation strategy, statistics on demand, it is possible to edit the showcase of individual lockers or entire segments of devices through a single back office.
The device supports payment for orders at the parcel lockers via POS terminal. Fiscalization of payments is carried out on the device or through a cloud service.
Type of goods sold determines the supply of cells with transparent doors, light indication, climate control. All systems and sensors are managed and monitored in the back office. At the same time, the presence of an interactive showcase in the locker interface allows to completely remove transparent cells to ensure vandal resistance or reduce the cost of equipment.
Lockers with mixed functionality from Smartix are a thoughtful solution that meets all the needs of retail and e-commerce for sale of any goods through the device interface. Smartix software basically includes a large number of functionalities for implementing various business tasks and scenarios. Smartix specialists are ready to launch any projects in the field of lockers with mixed functionality, as well as to flexibly refine the boxed software to meet the needs of customers.